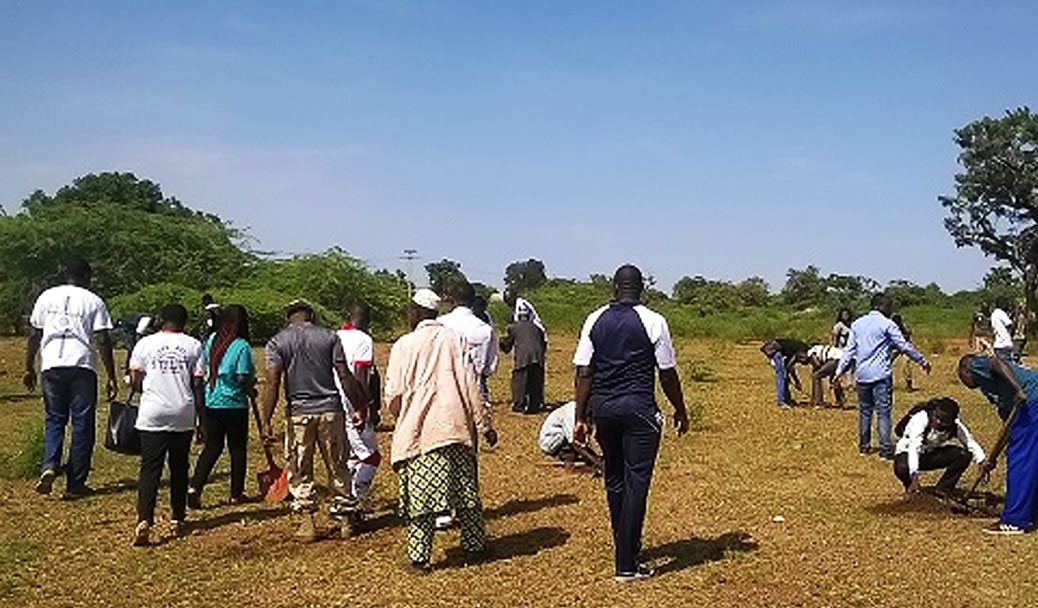 As part of the protection of the banks of the dam Dargo by the restoration of vegetation cover, the Gourma Water Agency has proceeded with its traditional reforestation activity in order to contribute to the preservation of this dam. During this campaign, 9,400 seedlings were planted, including 1,500 fruit trees and 7,000 thorny trees, forming a live fence that extends over a distance of three (03) kilometers.
These planted plants will be protected and monitored by the irrigators association of the developed perimeter of Dargo, the town hall and the departmental department of the environment.
This intensive reforestation of the dam's servitude zone will thus help to provide water naturally free of pollutants, combat desertification and also preserve the environment.
This activity, with regard to its objective, is at the heart of our mission to promote basin-wide protection of aquatic environments, the rational use of water resources and the fight against pollution.